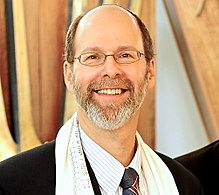 The Polish Canadian Association of Calgary and the Young Polish Canadian Professional Association in Calgary invite you to attend an evening with Eli Rubenstein, National Director, March of the Living Canada to present:
Stories to Heal a Broken World (in English)
Featuring short films and stories containing a message of universal peace, love and hope that revolve around the courage of the victims of Nazi Germany's tyranny, and the heroic Righteous Among the Nations, who tried to rescue them, risking their own lives.
Wednesday, February 26th at the Polish Canadian Cultural Centre, 3015 15th Street NE, Calgary (Varsovia Hall) at 7pm. Admission – Free
Eli Rubenstein has been National Director of March of the Living Canada for over three decades and was the founder of the Canadian March of Remembrance and Hope program. He is also religious leader of Toronto's Congregation Habonim, the first synagogue in Canada founded by Holocaust survivors. He has a strong interest in telling the stories of Poles who saved the lives of Jews during the German Occupation of Poland. He has produced and directed several short films on Poles who have received the distinction from Yad Vashem as "Righteous of the Nations". These films show extremely moving reunions involving the Poles who saved lives and the Jews that were saved.